Organic premium grade Acai
Unlike most Açai products, we only use premium grade Açai,
and in each portion of frozen Acai Life you get up to an epic 15% total solids.
This gives a much richer, purer and tastier experience.
Created with care. Eaten with a smile.
We believe that if it's not natural, it doesn't go in. We make sure every strict guideline governing the purity of our product is adhered to. Nothing but natural goodness straight from the Amazon.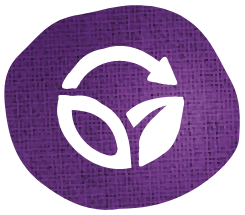 FARMED SUSTAINABLY
GLUTEN FREE
VEGAN FRIENDLY
ORGANIC
Here comes the science!
After a few million years in the making, the Açai berry comes with an impressive range of nutritional qualities giving you all the goodness and energy you'll ever need.
Energy
317KJ/71 KCAL
PER 100G/ML
4%
%RI PER 100G/ML
Fibre
0.55g
PER 100G/ML
2%
%RI PER 100G/ML
Protein
0.34g
PER 100G/ML
0.50%
%RI PER 100G/ML
Fat
1.07g
PER 100G/ML
2% (0.50%)
%RI PER 100G/ML
Carbs
16.5g
PER 100G/ML
5%
%RI PER 100G/ML
Salt
19mg
PER 100G/ML
1%
%RI PER 100G/ML